Exploration is a very important way to identify if the rock contains any interesting minerals, also it can be used for construction industries, diamond core drilling is one of the common method to do such drilling and get the core samples from rock and soil, the samples will be sent for analysis. In the process of drilling, performance bit is a key factor for scientific and professional drilling.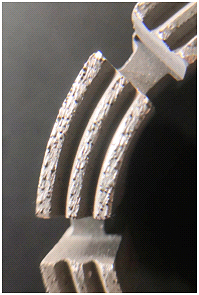 Our impregnated diamond core drill bit have wonderful engineering and special designs, experts in powder metallurgy with sophisticated sintering and CNC machining, strict quality control and precise gauge protecting technology, all of those procedures are only for ensuring best work-life and good penetration rates, especially for MASTER bits, which are widely used in Mideast countries, Russia language speaking countries and South America for tackling tough rock conditions.
For making sure the user can choose the bits easy, through the hard working of our engineers, our bits can cover wider range of application, fewer bits types but for whole ranges of the rocks, so it can make you have a good experience for bits selection and reduce your inventory cost at the meanwhile.
Not only impregnated diamond core drill bits, but also we provide surface set diamond core drill bit, PDC bits (Polycrystalline diamond compact bits) , TC bits (tungsten carbide bits) for your selection and we are capable of designing the bits according to our customers specified requirements.
Wireline Coring System- Impregnated Diamond Core Drill Bit Dimensions
| | | | | |
| --- | --- | --- | --- | --- |
| Type | B-WL | N-WL | H-WL | P-WL |
| O.D. of Bit | Φ59.5mm | Φ74.6mm | Φ95.6mm | Φ122mm |
| I.D. of Bit | Φ36.5mm | Φ47.6mm | Φ63.5mm | Φ85mm |
| O.D. of Reaming Shell | Φ60mm | Φ75.8mm | Φ96mm | Φ122.6mm |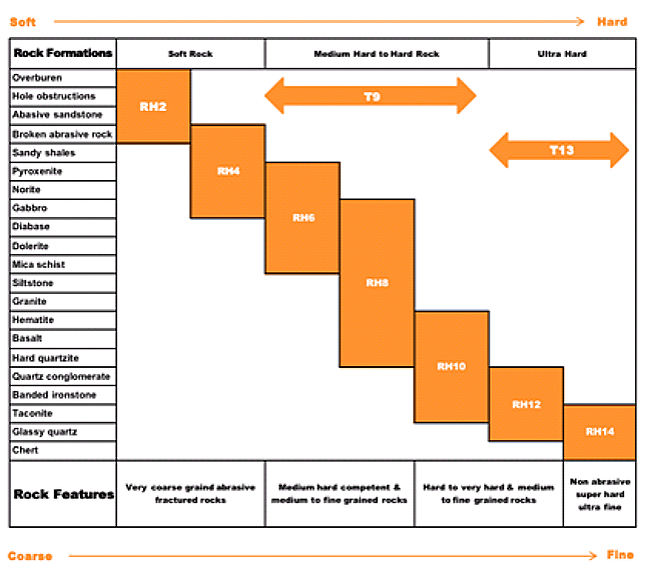 Impregnated Diamond Core Drill Bit Selection Guide
* Tip 1: Rock hardness
Softer rock hardness, choose lower number bits
* Tip 2: Rock grains
Coarse grain size of rock always with abrasiveness, choose lower number bits; fine grains size of rock with slightly abrasive, or compete rocks, choose higher number bits.
* Tip 3 Waterways
"WW" profile is the general profile design, the appropriate selection of right waterways can help us to improve the penetration speed ( Refer to the above profiles and waterways)
* Tip 4 Drilling rig types
Rig with low power(Portable or lightweight rigs), choose higher number bits;
Rig with powerful power( Hydraulic rigs), choose lower number bits.
* Tip 5 Penetration rate & bit lifer
Slow penetration rate? Try higher number bits.
Short bit working life? Try lower number bits.